Homeobotanicals...
Combine the homeopathy principals and the effectiveness of herbal medicines and you have an incredible healing combination that is fast effective and low cost.
---
About Homeobotanical Remedies
Homeobotanical Therapy is a specialised modality. Homeobotanical Remedies are Herbal combinations that have been prepared using the principles of Homeopathy. This dynamic protocol combines aspects of both Traditional systems.

The Materia Medica incorporates both herbal and homeopathic therapeutic indications.
Homeobotanical Formulas are a "Practitioner Only" range. Designed to be a core modality, you can incorporated them into your practice or work alongside your other clinical treatments.
Homeobotanicals are a Mix and Match system of natural medicines that may be combined in any proportion to match the precise needs of every patient. The entire Homeobotanical range is mutually compatible so an endless choice of lotions, potions, ointments combinations are possible to suit your client.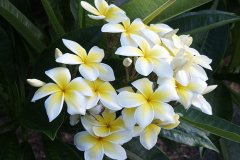 History
The Homeobotanical Institute Incorporated provides professional and technical support for Practitioners of Homeobotanical Therapy. Established in 1984 and incorporated in 1989, the Institute is home to Homeobotanical Practitioners all around the world.
There are Chapters, Or autonomous groups in many countries: Australia, United States of America and the United Kingdom, who have support through their local organizations.
Membership
We warmly invite and welcome our past members, who maybe semi-retired or in part time practice. We actively encourage you to rejoin as a Professional or an Associate member.
We have streamlined the process of re-registering to support easier entry back into the Homeobotanical Institute.
Both Professional and Associate membership are offered. See the New Members tab or contact the secretary for more information.
All students studying Natural Medicine and have an interest Homeobotanical Therapy are welcome to join our Institute.
The Institute offers free membership for students initially when joining. Students are also welcome to register for our annual 2 day conference.
Please contact secretary@hbinstitute.org.nz
Consultation & Prescription
Homeobotanical concentrates are a Practitioner Only Range, as such require a consultation with a practitioner before being prescribed.
Homeobotanicals are a "Mix-and-Match" system of natural prescriptions. The range allows the practitioner to cover the individualized needs of the patient. The formulas and may be combined in any proportion to match the precise needs of every patient.
The entire Homeobotanical range is mutually compatible, so an endless choice of combinations of lotions, potions, ointments are possible.
Prescribing and dispensing Homeobotanical formulas involves personal input by the Practitioner. Homeobotanical Concentrates are selected for the prescription, then combined and then potentised by the Practitioner as part of the consultation. A Homeobotanical Potion is a Homeobotanical prescription which has been extended by adding flower or herb essences.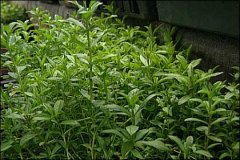 2019 AGM/Conference
Date: Saturday 4th and Sunday 5th May 2019
Time: Saturday 8.45am until 4.30pm. Sunday 9am-3pm
Venue: Tauhara Centre Taupo
Accommodation: Friday & Saturday night at Tauhara in shared bunk rooms or solo caravan or upgraded accommodation in separate self-contained units which are shared or solo.
Food: Lunch & dinner are provided Saturday and Lunch provided Sunday with vegan and vegetarian options available. Tauhara lunches will be at 12.30pm & dinner 6pm
KEY NOTE SPEAKER - Reflexology with Vivienne Batchelor, B.Ed; B. Nsg; MRNZ
Vivienne set up the Waikato School of Reflexology in 2010 and has taught yearly since then. It is an adult learning experience and students graduate with a new set of skills that may lead into a career in reflexology or be the starting point for further personal development. This may be helpful as another modality for our members to consider as Vivienne views reflexology as complimentary to other natural therapies.
Reflexology induces a deep sense of relaxation within the body which allows the healing process to begin within ourselves. This then may enhance other forms of therapy such as Homeobotanical therapy. (Saturday afternoon at 3pm)
PRESENTATION - Gary Beck An overview of how Gary uses the advanced kinesiology system known as QRA - Quantum Reflex Analysis - developed by Dr Robert Marshall. QRA uses acupuncture points throughout the body to gather information on the state of various organs and system. Then combined with The Emotion Code by Dr Bradley Cooper and working with deep emotional trauma associated with accidents, injury, surgery by using a form of "clay therapy" (Saturday morning at 11.30am)
PRESENTATION - Angela Chadwick Every herb has a special affinity to people's personality, for example the kowhai type is vain, fussy about appearances. If they turn up to your clinic looking immaculate, they may need kowhai in their formula. On the other hand, if a client comes in all in a dither think of Kareao. The workshop lets you find out what personality lurks inside you & the native plants that fits your type. Then we go on a Bush walk. (Sunday 9.15am)
HOMEOBOTANICAL DISCUSSIONS this year will include 2 very interesting handouts from fellow members. Peter Duff's has insightful information on the Thyroid & his method of treatment plus Heather Harris has sent a fascinating regime for treating sick poultry.
ANATOMY & PHYSIOLOGY GROUP WORK is included as usual.
Our AGM starts around 2pm on Sunday after conference ends.
Homeobotanical Courses
The Herbal Energy Centre supports practitioners with technical support and a variety of training options including:
The Advanced Certificate a 10 module offered as Online/ Distance
2 day Intensive Certificate Course suitable for health practitioners and students, who have an understanding of, or experience with Homeobotanicals
Webinars and seminars are offered throughout the year
SelfHeal offers The New Zealand Bush and Herbal Energy Course www.SelfHeal.co.nz