Homeobotanicals...
Combine the homeopathy principals and the effectiveness of herbal medicines and you have an incredible healing combination that is fast effective and low cost.
---
About Homeobotanical Remedies
Homeobotanical Therapy is a specialised modality. Homeobotanical Remedies are Herbal combinations that have been prepared using the principles of Homeopathy. This dynamic protocol combines aspects of both Traditional systems.

The Materia Medica incorporates both herbal and homeopathic therapeutic indications.
Homeobotanical Formulas are a "Practitioner Only" range. Designed to be a core modality, you can incorporated them into your practice or work alongside your other clinical treatments.
Homeobotanicals are a Mix and Match system of natural medicines that may be combined in any proportion to match the precise needs of every patient. The entire Homeobotanical range is mutually compatible so an endless choice of lotions, potions, ointments combinations are possible to suit your client.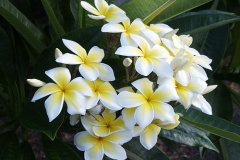 History
The Homeobotanical Institute Incorporated provides professional and technical support for Practitioners of Homeobotanical Therapy. Established in 1984 and incorporated in 1989, the Institute is home to Homeobotanical Practitioners all around the world.
There are Chapters, Or autonomous groups in many countries: Australia, United States of America and the United Kingdom, who have support through their local organizations.
Membership
We warmly invite and welcome our past members, who maybe semi-retired or in part time practice. We actively encourage you to rejoin as a Professional or an Associate member.
We have streamlined the process of re-registering to support easier entry back into the Homeobotanical Institute.
Both Professional and Associate membership are offered. See the New Members tab or contact the secretary for more information.
All students studying Natural Medicine and have an interest Homeobotanical Therapy are welcome to join our Institute.
The Institute offers free membership for students initially when joining. Students are also welcome to register for our annual 2 day conference.
Please contact secretary@hbinstitute.org.nz
Consultation & Prescription
Homeobotanical concentrates are a Practitioner Only Range, as such require a consultation with a practitioner before being prescribed.
Homeobotanicals are a "Mix-and-Match" system of natural prescriptions. The range allows the practitioner to cover the individualized needs of the patient. The formulas and may be combined in any proportion to match the precise needs of every patient.
The entire Homeobotanical range is mutually compatible, so an endless choice of combinations of lotions, potions, ointments are possible.
Prescribing and dispensing Homeobotanical formulas involves personal input by the Practitioner. Homeobotanical Concentrates are selected for the prescription, then combined and then potentised by the Practitioner as part of the consultation. A Homeobotanical Potion is a Homeobotanical prescription which has been extended by adding flower or herb essences.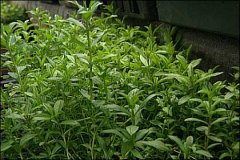 2019 - Post Conference information
Tauhara Centre was, once again the ideal setting for our Conference/AGM held on Saturday 4th and Sunday 5th May 2019. Accommodation on site, bush surroundings, meditation/quiet room retreat overlooking the lake, fresh food from Tauhara's garden and a warm conference room with great views.
Our Keynote Presenter was Vivienne Batchelor. Vivienne set up the Waikato School of Reflexology in 2010 and has taught yearly since then. Vivienne spoke about Reflexology as a modality that may lead into a career in reflexology or be the starting point for further personal development and enhance other forms of therapy such as Homeobotanicals.
For the purpose of the conference, Vivienne concentrated on the art of Hand Reflexology and members were given a coloured handout indicating the many reflex points on the hand in relation to parts of the bod. We had an opportunity to practice techniques used in this ancient modality. Vivienne's presentation was most enjoyable. She followed up with short reflexology sessions on members, which was great! We were spoilt.
Gary Beck gave a very interesting review of the advanced kinesiology system known as QRA Quantum Reflex Analysis - developed by Dr Robert Marshall. QRA uses acupuncture points throughout the body to gather information on the state of various organs and system. Gary gave a short demonstration of The Emotion Code by Dr Bradley Cooper too.
Angela Chadwick in her usual enjoyable manner, gave a fascinating presentation this year pertained to herbs having a special affinity to people's personality e.g. in a dither think of Kareao. Angela supplied her NZ native plant blends, dilute, bottles and base creams and we assessed what personality lurked inside us and then matched the herbs or combination of herbs to our own type. Lots of laughter and enjoyment discovering the light and shade parts of our personality. Next year Angela's presentation will be on Miasms.
Homeobotanical Discussions this year included 2 very interesting handouts from fellow members. Peter Duff's insightful information on the Thyroid & his method of treatment plus Heather Harris has sent a fascinating regime for treating sick poultry. Many members took advantage of our open forum by sharing some of their experiences and techniques. As usual, John Bray was very well received with his relaxed manner and educating us further by giving demonstration of techniques that are yielding excellent results in his practice.
Antatomy and Physiology segment consisted of a quiz again on body systems and the quiz master was Kathleen Keith a long-term member of our society. Lots of fun while relearning long forgotten information.
All and all - a great Conference.
Next year's conference will be held at the same place on the 2-3rd May 2020. One of our members Maryanne Fraser Jones will be giving a presentation on her unique work in the King Country. We really enjoyed the company of new members, past members and students attending this year and hope to grow the numbers next year as our society continues to flourish.
Homeobotanical Courses
The Herbal Energy Centre supports practitioners with technical support and a variety of training options including:
The Advanced Certificate a 10 module offered as Online/ Distance
2 day Intensive Certificate Course suitable for health practitioners and students, who have an understanding of, or experience with Homeobotanicals
Webinars and seminars are offered throughout the year
SelfHeal offers The New Zealand Bush and Herbal Energy Course www.SelfHeal.co.nz