Homeobotanicals...
Combine the homeopathy principals and the effectiveness of herbal medicines and you have an incredible healing combination that is fast effective and low cost.
---
About Homeobotanical Remedies
Homeobotanical Therapy is a specialised modality. Homeobotanical Remedies are Herbal combinations that have been prepared using the principles of Homeopathy. This dynamic protocol combines aspects of both Traditional systems.

The Materia Medica incorporates both herbal and homeopathic therapeutic indications.
Homeobotanical Formulas are a "Practitioner Only" range. Designed to be a core modality, you can incorporated them into your practice or work alongside your other clinical treatments.
Homeobotanicals are a Mix and Match system of natural medicines that may be combined in any proportion to match the precise needs of every patient. The entire Homeobotanical range is mutually compatible so an endless choice of lotions, potions, ointments combinations are possible to suit your client.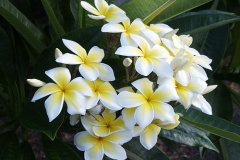 History
The Homeobotanical Institute Incorporated provides professional and technical support for Practitioners of Homeobotanical Therapy. Established in 1984 and incorporated in 1989, the Institute is home to Homeobotanical Practitioners all around the world.
There are Chapters, Or autonomous groups in many countries: Australia, United States of America and the United Kingdom, who have support through their local organizations.
Membership
We warmly invite and welcome our past members, who maybe semi-retired or in part time practice. We actively encourage you to rejoin as a Professional or an Associate member.
We have streamlined the process of re-registering to support easier entry back into the Homeobotanical Institute.
Both Professional and Associate membership are offered. See the New Members tab or contact the secretary for more information.
All students studying Natural Medicine and have an interest Homeobotanical Therapy are welcome to join our Institute.
The Institute offers free membership for students initially when joining. Students are also welcome to register for our annual 2 day conference.
Please contact secretary@hbinstitute.org.nz
Consultation & Prescription
Homeobotanical concentrates are a Practitioner Only Range, as such require a consultation with a practitioner before being prescribed.
Homeobotanicals are a "Mix-and-Match" system of natural prescriptions. The range allows the practitioner to cover the individualized needs of the patient. The formulas and may be combined in any proportion to match the precise needs of every patient.
The entire Homeobotanical range is mutually compatible, so an endless choice of combinations of lotions, potions, ointments are possible.
Prescribing and dispensing Homeobotanical formulas involves personal input by the Practitioner. Homeobotanical Concentrates are selected for the prescription, then combined and then potentised by the Practitioner as part of the consultation. A Homeobotanical Potion is a Homeobotanical prescription which has been extended by adding flower or herb essences.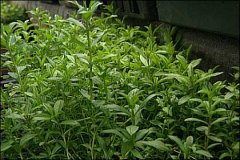 2024 Conference
Save the Date!
Venue: Tauhara Retreat Taupo
Date: 17 - 19 May 2024

Homeobotanical Courses
The Herbal Energy Centre supports practitioners with technical support and a variety of training options including:
The Advanced Certificate a 10 module offered as Online/ Distance
2 day Intensive Certificate Course suitable for health practitioners and students, who have an understanding of, or experience with Homeobotanicals
Webinars and seminars are offered throughout the year
selfheal.co.nz offers The New Zealand Bush and Herbal Energy Correspondence Course.
At the completion of the course you will have sufficient remedies as well as the knowledge and practical experience to give you confidence to run your own clinic. In addition, you will have knowledge and experience of the health potential of our New Zealand bush.